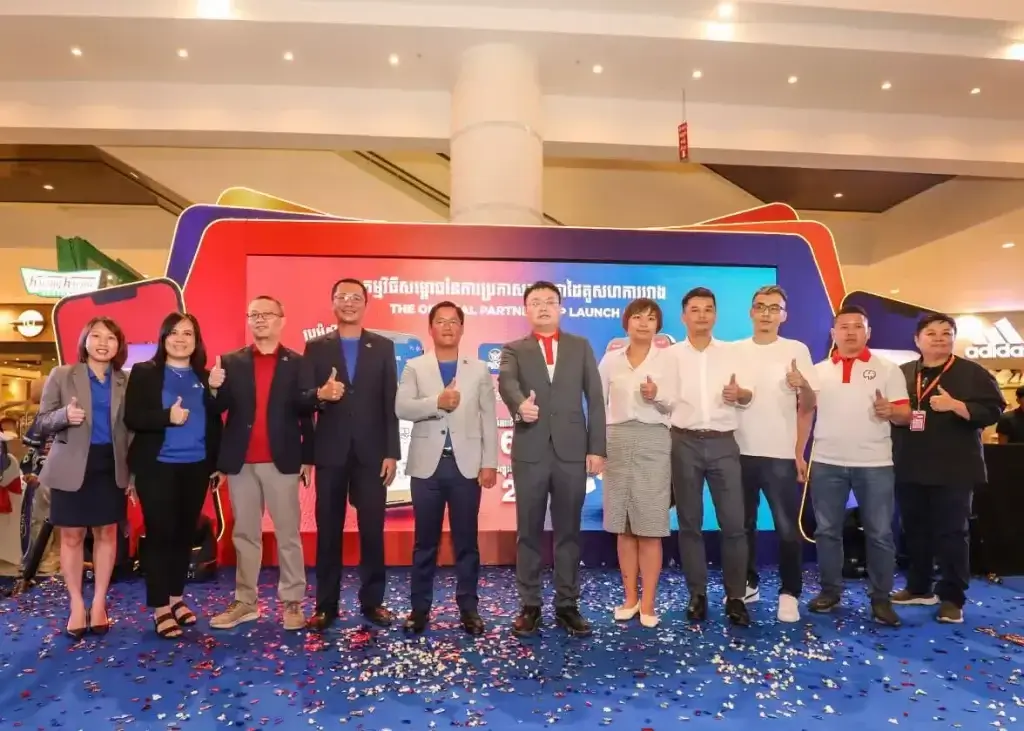 Together they try harder so you can enjoy better online purchase conveniences that is convenient, easy, and secure
Prince Bank Plc. and WOWNOW Super App today launched the partnership that enables a simpler and secured online payment via Prince Bank account on the WOWNOW Super App mobile application. With this seamless payment solution, customers can have a simpler checkout process that is faster and more secure for them. This innovation is part of Prince Bank's continuous drive in trying harder for its customers, supporting them to live the digital lifestyle they so value.
Prince Bank Plc, a multiple award-wining bank through its branch network, self-service ATMs, drive-through ATM, and Prince Mobile, the most versatile and comprehensive mobile banking app, has been continuously innovating to bring new and improved products and services for its customers. Today, marks another milestone with this new feature for Prince Bank customers with WOWNOW Super App, providing banking services that are convenient, easy & secured.
WOWNOW is the first Super App in Cambodia that provides lifestyle services through a digital platform that integrates Food Delivery, Online Shopping, Payment Services, and Local Services. More about other services such as phone top-up, reserving restaurants for the special days, beauty salons, and many other places with the big discounts by Local Services on WOWNOW Super App.
Mr. Honn Sorachna, Managing Director and CEO of Prince Bank shares "The pandemic has brought about unprecedented changes in consumer behavior by converting consumers from traditional payment methods to digital payments, which is a concurrent trend in online or mobile shopping or food ordering and payment rise in a short period of time. Therefore, the enhancement and extension of digital payment solutions are very crucial in serving the needs and changing the behavior of consumers."
"The partnership with WOWNOW Super App is another remarkable innovation achievement for Prince Bank in expanding our digital payment services for consumers in Cambodia. We have been working tirelessly to make this partnership happen to create a seamless customer experience with digital payment which they can enjoy with ease and peace of mind when ordering and making payments on a single platform. New and existing customers can enjoy their online ordering on WOWNOW Super App with many special benefits from us. At Prince Bank, we have always tried harder to bring new innovations and enhanced digital banking solutions to meet the needs of our customers. New customers of Prince Bank will be able to enjoy PRINCE Mobile, a multiple award-winning banking app too". He added.
"It is an amazing opportunity for WOWNOW Super App to bring our users another beneficial payment method in partnership with Prince Bank. Starting from this prestigious moment onwards, the simple and easy lifestyle people have been imagining is coming into reality for everything is on WOWNOW Super App with the greatest payment method that goes beyond their banking needs provided by Prince Bank. WOWNOW – It's WOW or Never!" – Mr. Kevin Zheng, General Manager of WOWNOW Super App, said.
To celebrate this partnership, Prince Bank and WOWNOW Super App launched a joint promotion for its customers "Spend $6 up, get an instant $2 off" for orders on the WOWNOW Super App when they choose to pay via Prince Bank account. What's more, there are additional offers of random Prince Reward Points on the next day, surprise gifts from the deliveryman, and a free delivery coupon for the next order too.
Anyone can now open a PRINCE eAccount via PRINCE Mobile from anywhere securely and start to enjoy this promotion too.
For further information about this launch special deal, please visit www.princebank.com.kh or contact our contact center at 1800 20 8888 (Toll-free).
About Prince Bank Plc.
Prince Bank Plc. started its business operations in 2015 as a private microfinance institution under the former name "Prince Finance Plc." and was transformed into a commercial bank with license No. B 46 granted by the National Bank of Cambodia on 18 July 2018. With a strong capital base, robust technological capabilities, solid expertise, and extensive knowledge of the local market, the bank aspires to become the industry leader by offering differentiated financial solutions through a mix of channels with great convenience to our customers. We are keen on contributing to the development of small and medium enterprises that constitute a key segment of our target customers. Currently, Prince Bank Plc. has 32 branches and 80 ATM locations nationwide.
About WOWNOW Super App
WOWNOW is Cambodia's largest Super App providing lifestyle services since 2020 for the people living in Cambodia. The value it creates serves over 800 000 users; not only to help everyone eat better but also to improve their lifestyles by helping them live and shop easily. The people will enjoy choices of food and beverage with more than 13,000 merchants available on the app with fast 24/7-delivery services. What's even more special, people can do online shopping from local and overseas; reaching oversea suppliers' catalogs with Khmer & English translated descriptions in over 100,000 stores and more than 20 million products which are delivered directly and securely to their selected addresses nationwide.