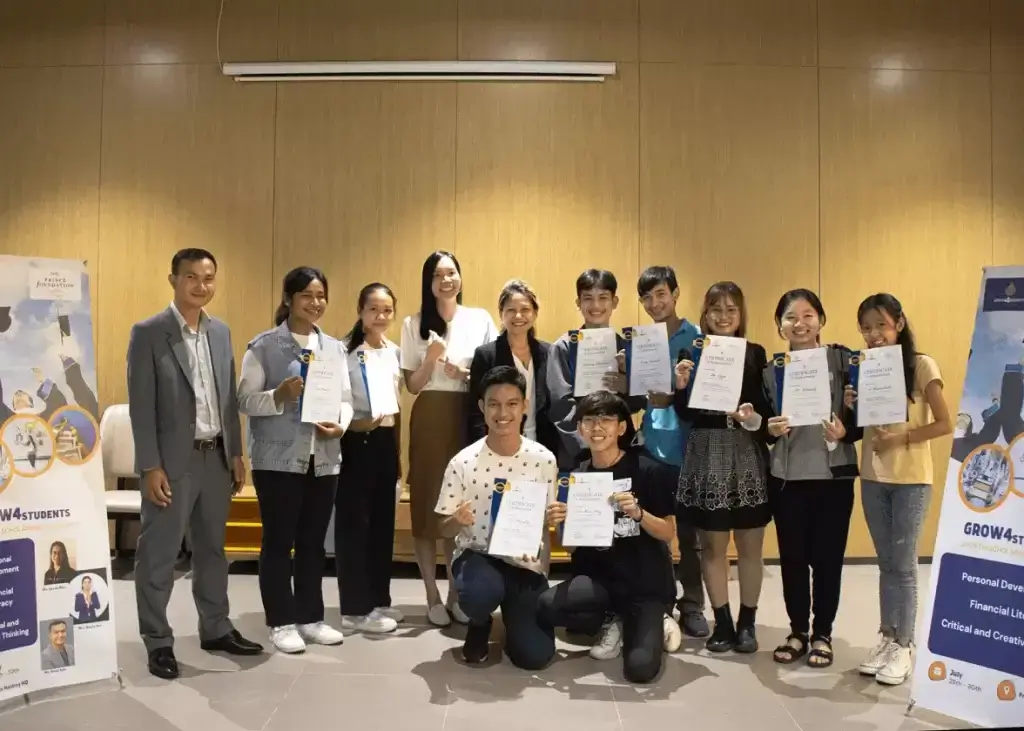 According to a recent US job market outlook report*, an overwhelming majority ― 93% of employers ― stated soft skills play a critical role in their hiring decisions.
In order to boost the career prospects of 20 Chen Zhi Scholars, Prince Foundation, in collaboration with talent development consultancy Grow4Growth, held a three-day soft skills training workshop seeking to accelerate their personal development, financial literacy, and critical thinking skills.
Occurring between July 28-30, the training was in Khmer and English and conducted by well-established local trainers.
On the first day of the training, the university students discovered and developed their potential by improving their self-awareness, realizing their personal goals and finding ways for self-motivation; the second day of the training instilled financial literacy among students so they can successfully manage current and future finances while the last day focused on the development of creative and critical thinking skills that will prepare them for unforeseen issues during their studies.
"The increasingly complex skillsets and mindsets required by the Industrial Revolution 4.0 mean students cannot just rely on strong academic results," said Gabriel Tan, Chief Communications Officer of Prince Holding Group. "Life-long learning, critical thinking and personal finance skills are increasingly important for university students seeking to secure a good future, and Prince Foundation is pleased to work with Grow4Growth to ensure our scholars are suitably prepared for their future."
"People capacity development is our mission and we are honored to work with Prince Foundation and the Chen Zhi scholars who have amply demonstrated their passion and potential during the workshops," said Ms. Kim Tol Tan, Founder & CEO of Grow4Growth Consultant. "We are honored to play our part in shaping the bright futures of these young Cambodians."
A flagship programme of Prince Foundation (the philanthropic arm of Prince Holding Group), the Chen Zhi Scholarship (named after Neak Oknha Chen Zhi, Chairman of Prince Group) aims to provide both academic support and work experience for students by ensuring they receive a quality education as well as exposure to international work practices.
*ZipRecruiter (https://www.ziprecruiter.com/grad-report), "2022 Job Market Outlook for Grads"
https://www.ziprecruiter.com/grad-report